Real Pharm Potassium 90 tabs
The lowest price of the product in the last 30 days before the discount is introduced is PLN with TAX
Safe shopping
Trusted payment methods.
Free delivery
From 99PLN (Poland), from 500PLN (abroad)
Return of purchases
14 days to return the purchased goods
REALPHARM POTASSIUM
Vitamins and minerals are the basic nutrients that are indispensable in your diet. Potassium, being one of the most important elements in the human body, takes part in many physiological processes. It plays an important role in the proper functioning of the nervous system and shows positive effect in regulating crucial metabolic processes. 
What's more, potassium conditions the proper muscle contractility and plays the key role in nerve transmission and carbohydrate metabolism. It also keeps the proper acid-alkaline balance in the human body – which is directly connected with the right PH of our body. 
In contrast to most products of its kind, Real Pharm Potassium contains highly digestible potassium citrate. According to most recent research, this form of potassium is one of the best tolerated by our bodies, which means it doesn't cause any unwanted side effects that are the consequence of local irritant effect of potassium chloride (which is most commonly found in supplements of our competitors) on the mucous membrane of stomach and intestines. 
With Real Pharm's Potassium you can be sure that you are choosing the product with the best bioavailability and optimum concentration for the physically active! Real Pharm guarantees high efficiency and quick effects of its products that will improve the functioning of your body and make you ready for even more intense physical effort!
DOSAGE
Take 1 tablet twice per day. Do not exceed the maximum dosage of 2 servings (2 tablets) per day. 
USAGE RECOMMENDATIONS
This product is dedicated to both professional and amateur athletes and allows them to supplement the deficiencies resulting from a diet lacking in potassium. 
 ACTIVE INGREDIENTS
Active Ingredients 
1 tablet
%RWS
2 tabs
%RWS

Potassium citrate 

incl. potassium

1000mg

360 mg

18%

2000mg

720 mg

36%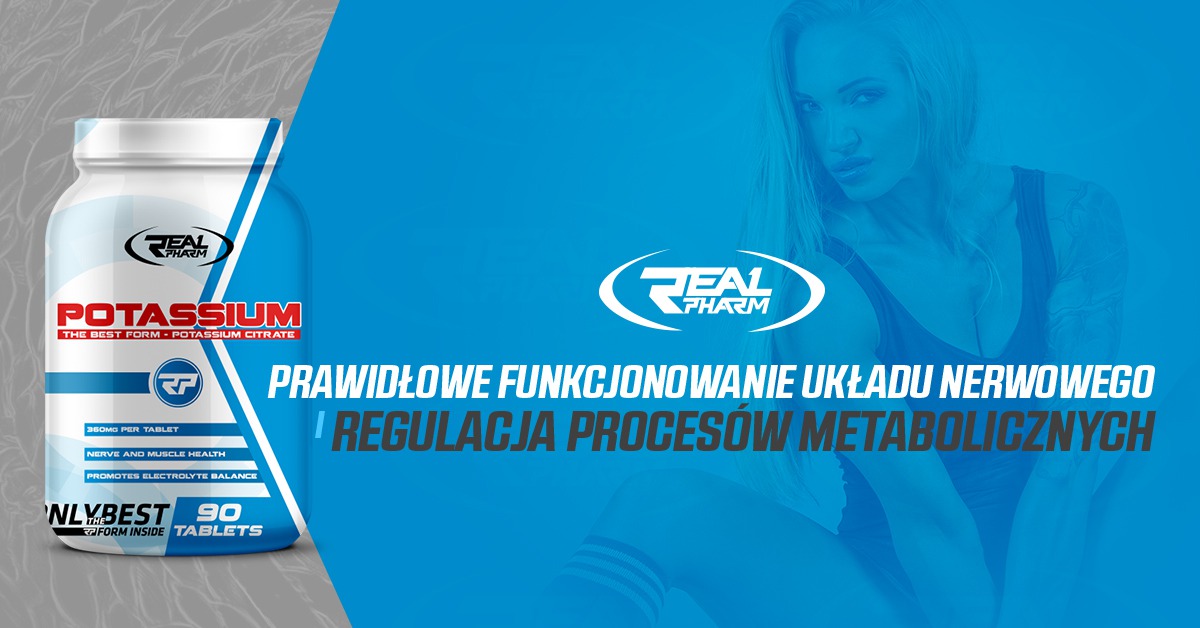 Customers who bought this product also bought: